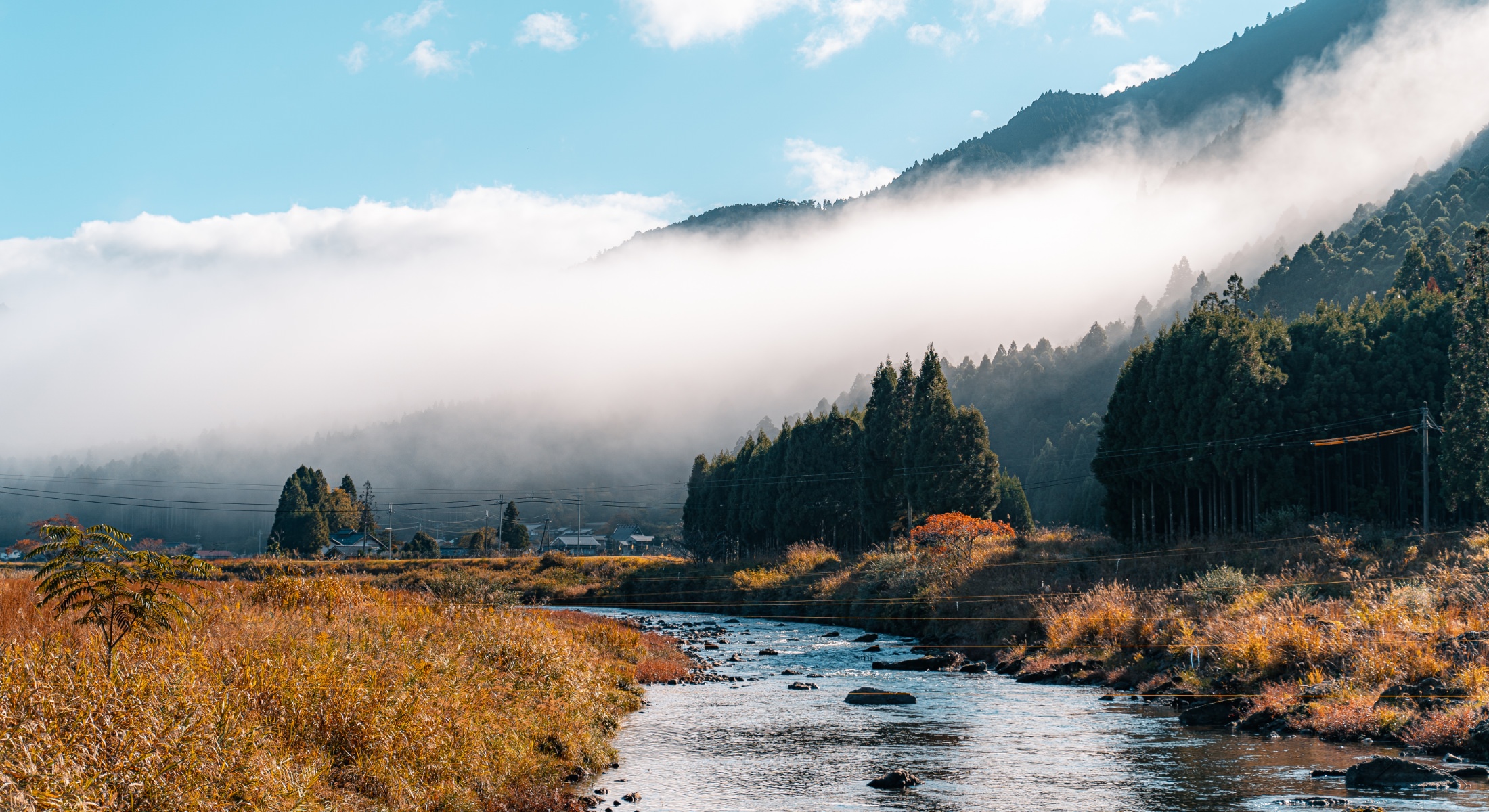 Keihoku
An area known for Kitayama-sugi the cedar production where you can travel from Saga-Arashiyama and Takao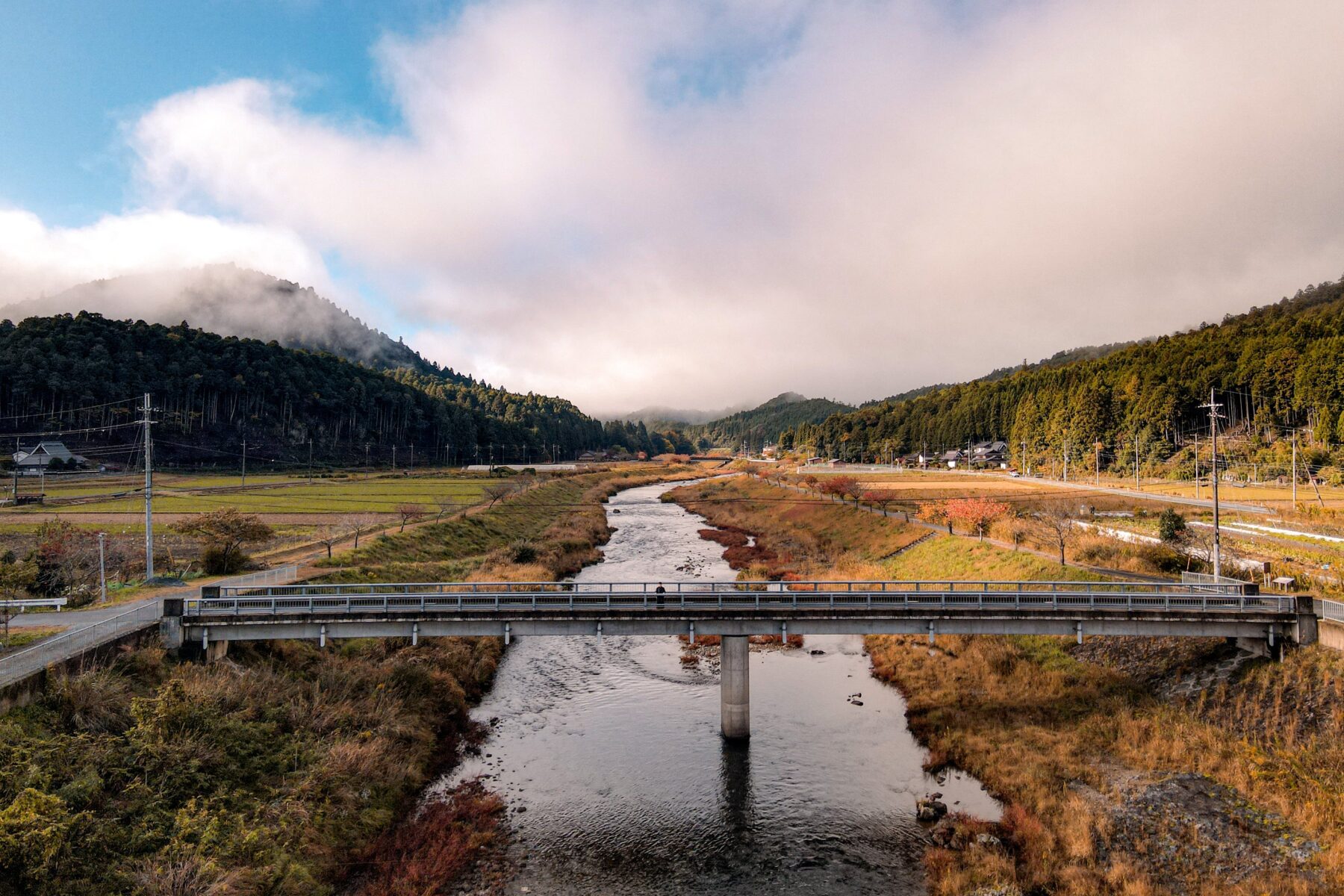 There used to be some routes to transport salted mackerels and other seafoods from Japanese Sea for Kyoto called "Saba-Kaido" mackerel roads and the west side one is currently known as Shu-zan Kaido the Route162. If you go north on the road from core city and pass Sanbi in Takao area, 「Keihoku」 area with great nature is awaiting for you.
Keihoku area is consisted by several areas. Hosono area, front of Keihoku area, offers you the picturesque view from Kurio-toge gorge where is located along Route162 and there are several tourism spots such as Takimata waterfall and a group of stone images of Budda. Keihoku has been known for its timber production since year 800s the Heian period when Kyoto was to be established and even now it is famous for producing Kitayama Sugi cedar in Kyoto. Kuroda area with the source of Oigawa River also has a giant cedar tree colony called Fukujyodai sugi cedar, where has a cedar standing for a thousand years.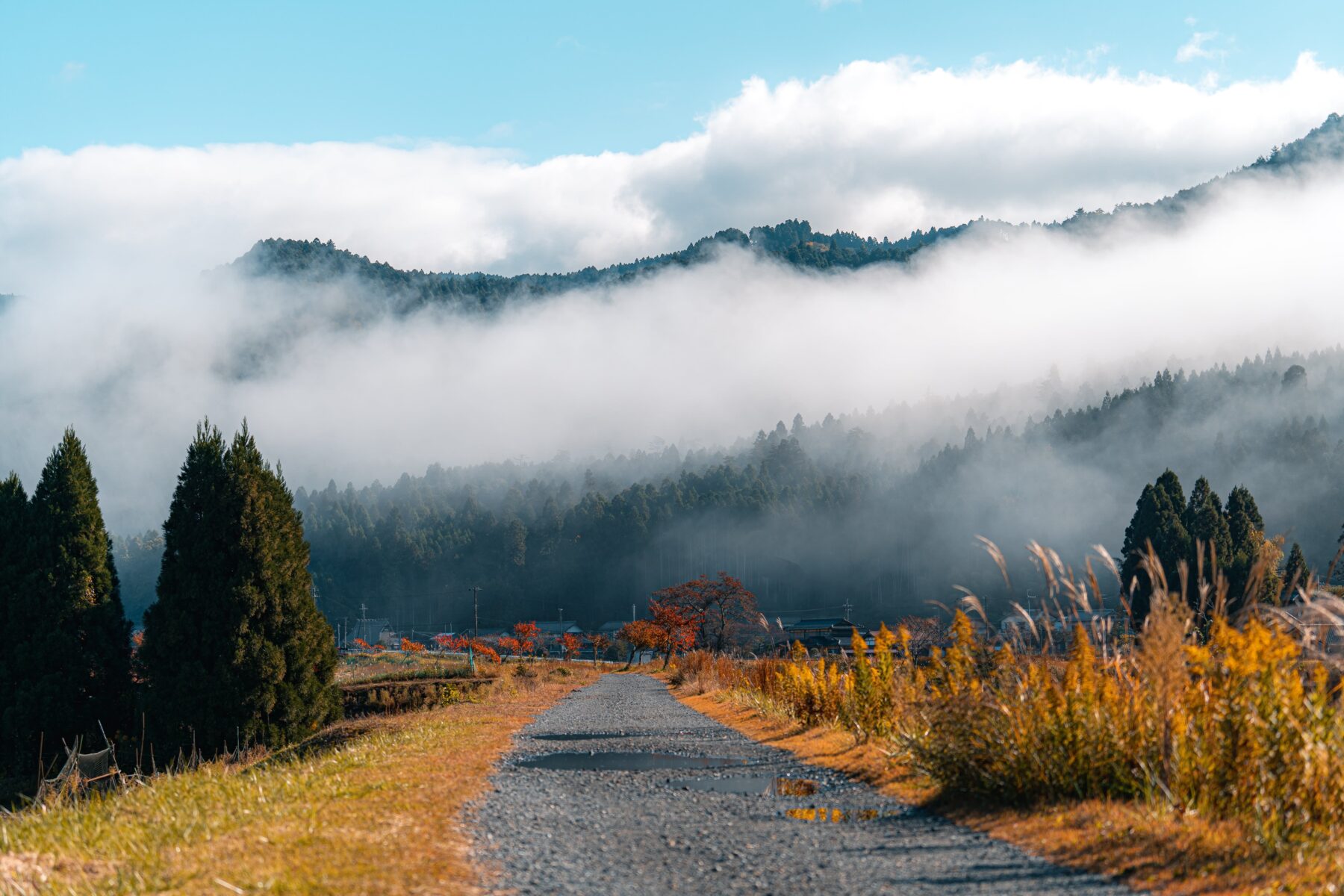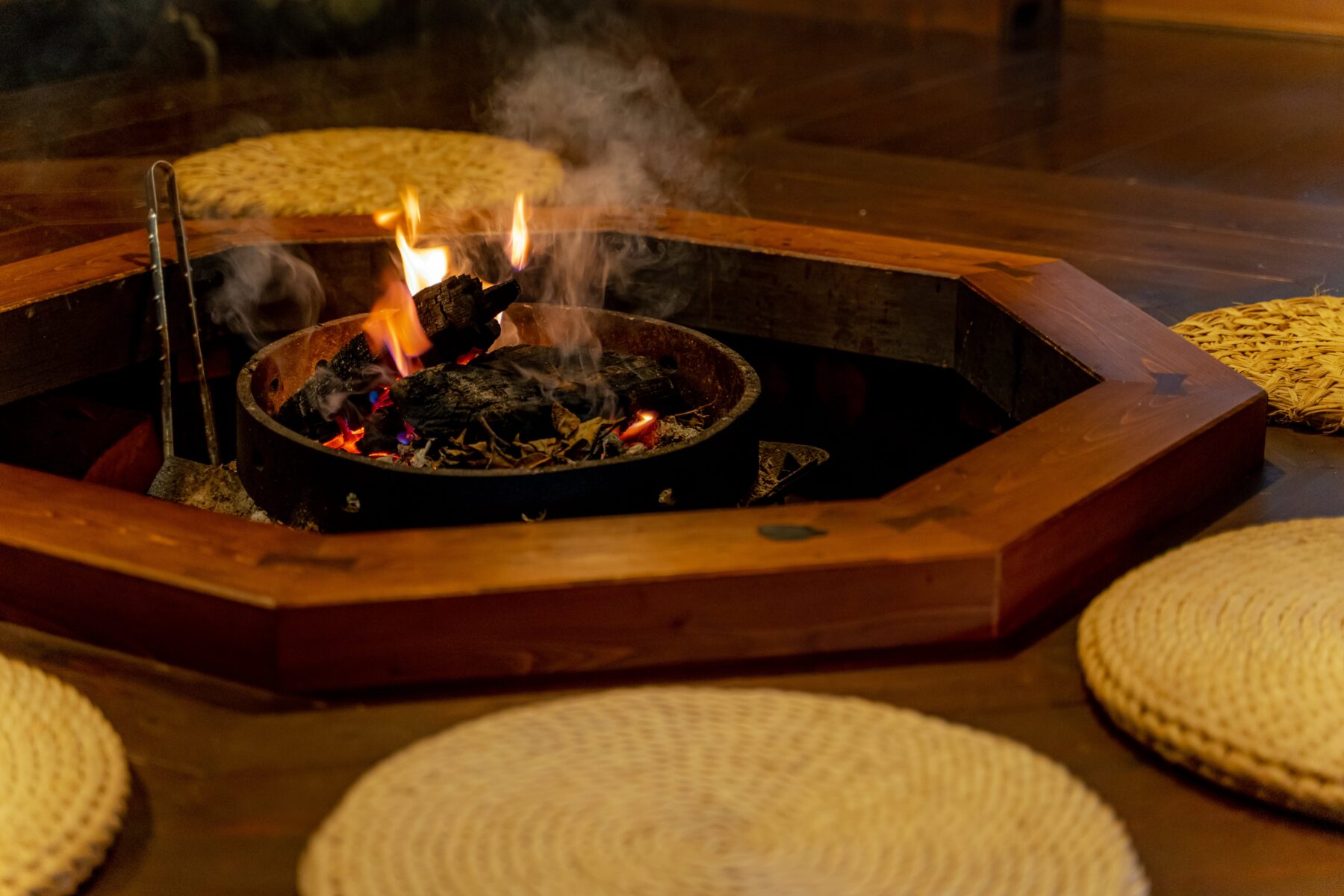 Among the ruins that delivers historical atmosphere, there is a castle was called Shuzan castle, which was established by a famous samurai lord Akechi Mitsuhide and is also deemed that he named the castle. The ruin includes its stonewalls of inner citadel. In addition, Yamaguni area used to be directly controlled by the imperial family. This area has a Jyosyokouji temple established in 1300s the Nanbokucho period and its Kokonoe cherry blossom is natural monument are appreciated by numbers of visitors there. The Jidai Gyoretsu, procession of people in historical costumes, for Yamaguni squad honored in Boshin War is held in every Octobers.
Utsukyo Valley Park is recommended for outdoor activities. It is located along the stream of clear water and in surround of fresh green and takes approximately one hour by car from Kyoto city. You can enjoy the river water, camping and BBQ in the great nature. It is also famous for the origin of traditional Japanese food Natto fermented beans and Nattomochi is the local specialty.